What is the ABRITES AVDI?
|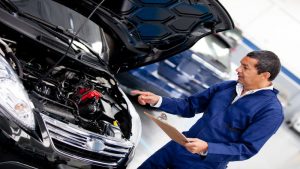 AVDI (ABRITES Vehicle Diagnostic Interface) consists of a hardware interface and PC-based software. With the AVDI you can perform basic diagnostics such as reading and clearing of diagnostic trouble codes, live values, and actuator testing as well as all special functions developed by our company such as key programming, module adaptation, cluster calibration, and others. AVDI is a truly professional choice used by service and repair shops worldwide, as well as locksmiths and even OEM representatives in order to complete diagnostic tasks at an original manufacturer level or higher.
The entire ABRITES products ecosystem is founded on this vehicle diagnostic interface, and the interface is very versatile, providing support for almost any vehicle brand on the market. Here are some of the top features and advantages of the ABRITES AVDI:
The AVDI is compatible with all ABRITES diagnostic software. If you purchase the AVDI, you receive one year of free customer support by email, as well as one year of free updates of all applications from the basic diagnostic suite. The SAE J2534 compliant driver is available for all of the ABRITES interfaces. The AVDI is also compatible with much third-party diagnostic software.
Furthermore, the AVDI includes a VCI emulator that allows the AVDI to emulate various interface units, including the ELM327 interface and the K-line interface. This emulation enables you to use several different types of additional third-party software, including Suzuki/Yamaha Marine Diagnostics, Evinrude Diagnostics, Webasto TT, and more. Beyond emulation, the AVDI supports an external communication link with the IC programmer and the transponder programmer.
The AVDI is also compatible with the Fiat EXAMINER, the VW/Audi/Seat/Skoda/Bentley/Lamborghini ODIS, the Honda/Acura HDS, the Toyota/Lexus/Scion Techstream, the DAS/Xentry – Star Diagnosis, the Volvo VIDA, the Ford Scanner, the Nissan Consult III+, the BMW – DIS over K-line and CAN bus, the BMW – E-Sys, INPA, EDIABAS, NCS Expert, NFS over K-line and CAN bus, the Rover/Jaguar IDS, the Subaru Select Monitor III, the Bombardier diagnostic software, the HYUNDAI GDS, the KIA GDS, and the GM – Tech2Win, GDS2, and SPS diagnostic software.
Visit AbritesUSA.com for more information.