A Multipurpose ECU Diagnostic Product for Vehicles in the USA and Worldwide
|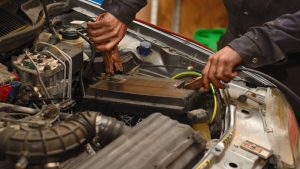 ECU stands for an electronic control unit. It forms a part of an automotive electronics system and controls multiple vehicle subsystems. These subsystems can include braking, transmission, powertrain, body controls, suspension, timing and more. ECU's run on built-in software that continually develops in terms of sophistication and line count, making them an increasingly-challenging series of components.
The Programming Process
ECU programming involves a suite of diagnostics software for such ECU brands as Continental, BOSCH, Siemens, Delphi, KEFICO and more. These programming tools write and read ECUs on bench, by diagnostics or through boot mode.
Reading Through Diagnostics
This type of ECU programming bypasses the need to dismantle the vehicle, making it a much more direct and time-saving way to read from units that may be hard to reach. The process involves writing and reading according to the OBD-II interface and includes real reading and virtual reading from DataFlash, ProgramFlash, BootLoader and MAP Tables.
On-Bench Reading
By using a ZN051 Distribution Box, specially made with diagrams for an ECU, a user can directly connect to an ECU that already been removed from a vehicle. The connection can be made without soldering or opening the unit.
Boot Mode
In the rare instance an ECU won't read on bench or through diagnostics, the ECU programming tool will operate through boot mode and support reading from any ECU that carries a TC17xx processor. Provided photos and diagrams show where the boot pin should be soldered.
A Dedicated ECU Diagnostics Tool
The AVDI is a combination of software based on a PC operating system and a hardware interface. It's capable of reading and clearing live values, trouble codes, actuator testing and other basic diagnostics and features unique special functions, including module adaption, key programming, cluster calibration and more. The AVDI is the top choice for such professionals as repair and service shops, locksmiths or OEM representatives during the completion of system diagnostics. Contact Abrites USA today.