The Need for RV Roadside Assistance Is Likely When Drivers Travel Through Standing Water
|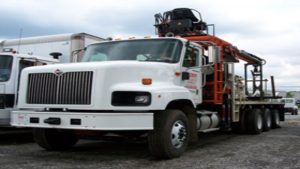 Drivers behind the wheel of a motorhome, a truck hauling a camper, or any other unwieldy RV are strongly urged to avoid traveling down any road that is flooded. If they proceed through the water, odds are high they will need RV Roadside Assistance to get them out and they'll also need repairs to the vehicle.
The Risk of Floating
Both rushing water and standing water present hazards, although fast-moving water tends to be worse. A river of water can lift a vehicle right off the road and sweep it along. That is less likely with an especially large RV compared with a passenger car, but a travel trailer might wind up in a serious accident. Even 2 or 3 ft. of standing water can cause a larger vehicle to float and become impossible to manage.
Potholes
Fast-moving water from a flash flood can rapidly damage the road surface and leave deep potholes that wheels get stuck in. A towing company that provides RV Roadside Assistance will be necessary to pull these machines out of the way and bring them to a repair facility.
Hidden Debris
Any significant accumulation of water on a road can hide debris underneath, including objects that may damage components along the underside of the vehicle. Water leaking through the bottom part of the RV also can seriously damage the interior.
Engine and Electrical Damage
A primary concern is that water damage to an engine can be catastrophic. Total engine replacement might be needed to get the vehicle running again, whether it's an RV with a cab or a pickup truck hauling a camper. The electrical system may be beyond repair. The insurance company may declare the RV or the hauling vehicle a total loss.
Don't Take That Plunge
For all these reasons, it's crucial for drivers to avoid traveling through water that is likely to be 6 in. or more in depth. If someone moving along with an RV decides to take the plunge and the journey is halted there, a service such as USA Towing & Recovery can pull the vehicle out and bring it to the location of the owner's choosing. You can also connect them on Facebook.