How to Finance a Car Purchase
|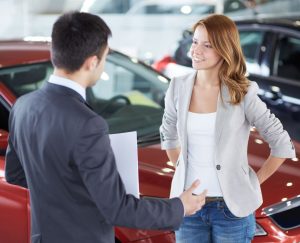 If you are like most people, you will need to get a loan to finance the purchase of your next vehicle. The good news is that there are many different ways to get the financing that you need. In fact, it may be possible to obtain it through a Ford dealer in Orland Park.
Why Apply for Financing Through a Dealer?
Applying for credit through a car dealer can be ideal for a variety of reasons. First, you will be able to leverage the dealer's relationships with dozens of local, state and national lenders. Another good reason to seek financing through a dealer is that the dealership may have its own lending company that it can work with. This can be ideal for those who don't have good credit or don't have a credit history. Finally, you can ask for credit in a matter of minutes online or at a Ford dealer in Orland Park.
Do I Have to Get Dealer Financing?
You are under no obligation to get financing through a dealer. In fact, it may be a good idea to get a credit decision from a credit union or other institution ahead of time. This lets you know how much you can afford to spend and how much a loan is likely to cost.
When you get to the dealership, you can still ask them to search for lenders that are willing to work with you. If you find a better deal as the result of that search, feel free to accept that offer instead. There is no obligation to accept an offer, and you aren't required to make payments until you sign paperwork acknowledging that you have done so.
Head over to Hawk Ford of Oak Lawn to get financed or take a test drive. You can also learn more by visiting website.