The Aspects of Choosing Winter Tires
|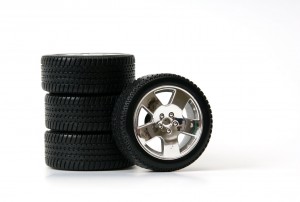 Winter tires are also known as snow tires and are primarily used in the winter months during the snowy season. They are designed specifically for winter and will melt in the heat and wear down rapidly between spring and fall. Choosing winter tires has as much to do with your own preferences as the brand name and other aspects of choosing the right tires for your needs. The following will cover the aspects of selecting the snow tires for your vehicle.
1) Size – Tire size is a crucial element in choosing your snow tires. Look at your current tires and find the size on them to determine the right size in a winter set. An example of a size is 205/55R16 which is ideal for a car like the Pontiac Vibe. Searching online for your tire size is as easy as searching for tires for your specific make and model of vehicle.
2) Tread depth – The recommended tread depth for snow tires is a minimum of 6/32 inch or deeper. You have to feel sure you can safely drive through slush and snow without feeling like you might lose control of your automobile.
3) Look for the symbol – The top winter tires will have a snowflake on mountains symbol their sidewalls. This symbol represents the fact that the tires have been taken through a rigorous process and tested to ensure they meet or exceed the strictest of severe winter traction standards.
4) Price – Snow tires come with a price. You should expect them to cost more than regular all-season tires since they are specialty tires. You don't have to sacrifice quality tires for a cheap price, so choose according to the value they provide you as an investment. You should be able to use snow tires for more than one season depending on how much you drive.
These four elements should help you in your search for tires used in the winter months to get through the snow and slush. The best time to buy these tires is in the off-season before they are in demand. You can ensure that you get the exact tires you want at a price that makes you happy when you shop early.